GMT5SAR InSAR - Stripmap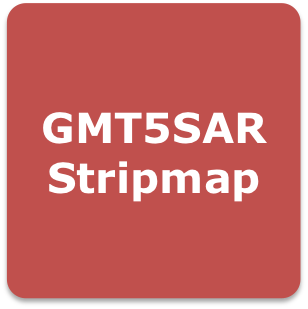 GMT5SAR InSAR - Stripmap
GMT5SAR is an open source (GNU General Public License) InSAR processing system. This service provides standard 2-pass processing of a master product against one or more slave products.
EO sources supported:
ERS-1/2 SAR
Envisat ASAR Image Mode Level 1 (ASA_IMS_1P)
Output specifications
amplitude of interferogram (display_amp.ps )
phase of interferogram (phase.ps)
correlation of interferogram (corr.ps)
---
This tutorial covers the typical InSAR processing to form an interferogram using two SAR images and a digital elevation model.
The GMT5SAR processing service can also process several pairs master/slave (same master).